Accessible Yoga:
Adaptive for every-body, Restorative for subtle-body, Therapeutic for mind-body
Adaptive–Restorative-Therapeutic Yoga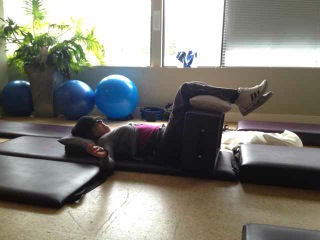 Our 15 hour Accessible Yoga Training is the foundation for anyone who would like to offer Yoga4Every-body.
The Benefits of Yoga are Immediate, Measurable and Attainable. Every-body who does Yoga may notice:
A mind-body association that is not defined by pain, illness or disability.
Improvements in the quality and capacities of breathing.
An experience of ease, freedom and movement within the body.
An improved ability to manage stress and tension.
A revived and deepened sense of wholeness and connection with Self & others.
An increase in options, knowledge and choices for well-being.
Yoga is a scientific system that has been transforming and improving peoples lives for centuries.  Yoga is not only for those physically fit and able literally every-body can experience the subtle yet profound benefits of the many techniques and approaches that yoga offers.  Trinity Yoga offer students from all walks of life the tools and practices that can help each special need and situation.
As the great yoga master Khrisnamachara said, "If you can breathe-you can do Yoga."
---
People from all walks of life are welcome and encouraged in supportive and safe practices that lead to a total experience of well-being.  Students are thoughtfully assessed and then included with assistance, according to their ability.
Yoga teachers and advanced students can train and learn about the subtle aspects of their own body, while learning the hands on applications and practices of Yoga therapy.
Healthcare practitioners, Caregivers and Manual Therapists are provided with the opportunity to learn hands on posture's, best practices and accessiblee yoga techniques for Adaptive yoga, palliative yoga therapy, in-home yoga for clients.
Join Mary-Jo and her exceptional faculty for a 15 hour Accessible Yoga Training  near you.  Request a train date here: